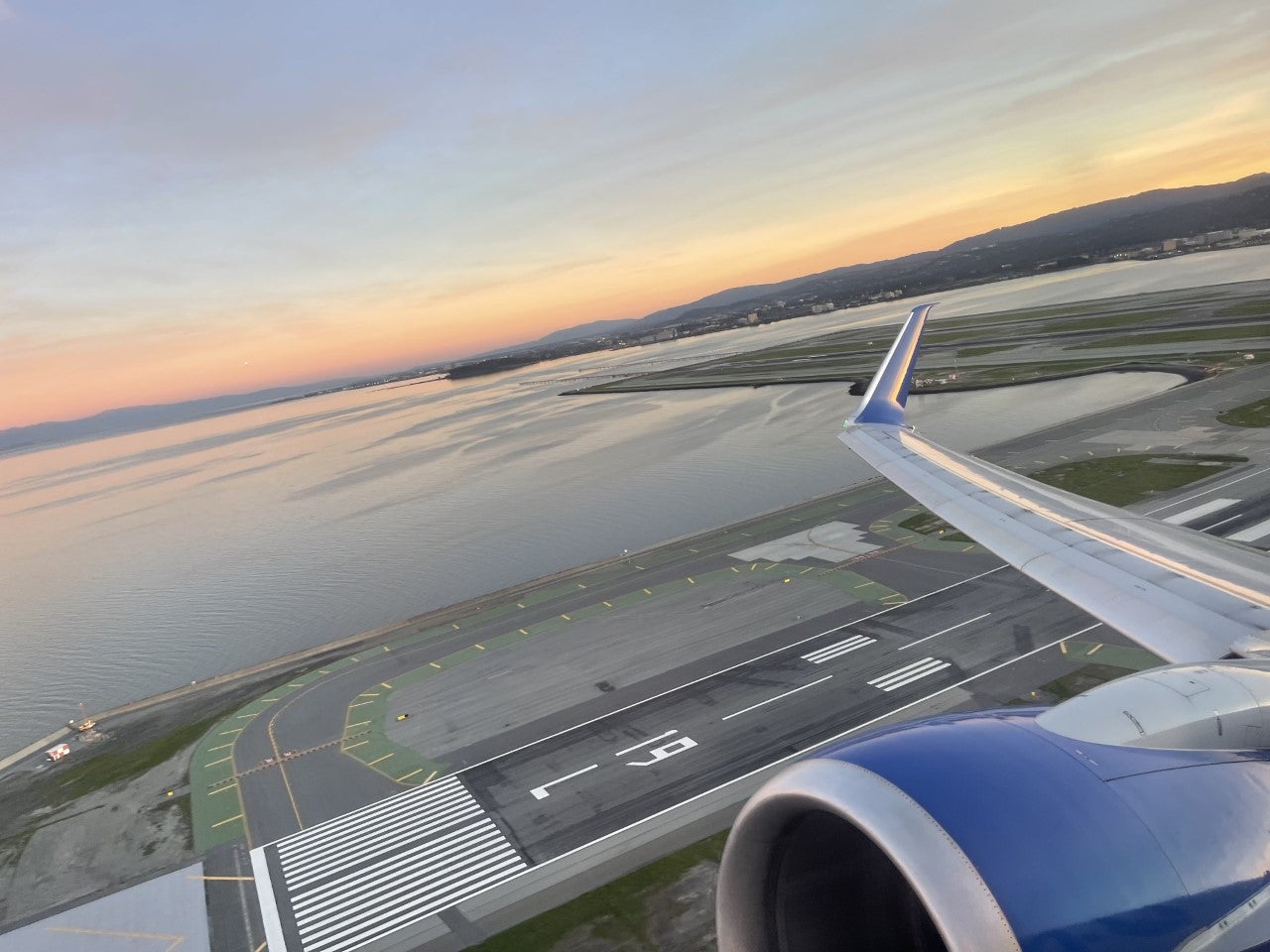 As many members of TPG staff are often on the move, we have each developed our own way of preparing for an easier travel day. Every step of the journey, from packing to negotiating airports, has become second nature. And in this guide, four TPG employees will weigh in on their favorite travel tips.
You'll see some tips you're probably familiar with, like accessing the Priority Pass lounge, but we'll also cover some lesser-known suggestions like the right time to withdraw cash from an ATM without fees.
So without further ado, let's dive in.
Sign up for our daily newsletter
Ryan Smith, Credit Card Writer
Many will tell you to dress mentally while packing so you don't forget anything. Shoes, socks, pants…so the story goes.
I use the same concept when packing my hand luggage. I visualize the trip and think about what I need and in what order I will use it. The first items I put in my backpack are the ones I won't need right away. The last items – the ones I can most easily reach – are the items I need to use between home and final destination.
This includes, for example, headphones, phone chargers and wallets. You need to access your ID or passport at security, so it doesn't make sense to pack these items first (buried deep in your backpack). It will slow you down at security, slow you down when you're trying to buy that overpriced airport coffee, and frustrate you when you're digging in your carry-on for those elusive in-flight headphones.
Think about which items you will not need during the day of travel and put them in your hand luggage first. The last items you pack will be the easiest to access. These should be items you need along the way: ID, wallet, medication, phone charger, etc.
Katie Genter, senior points and miles reporter
Many of my habits when traveling are the same regardless of travel. For example, I always set an alarm on both my Fitbit and my phone if I need to be up at a certain time. I pack as much as I can the night before, leaving only the things I need to use in the morning to pack on the day of travel.
If I fly, I check on the way to the airport which airport lounges may be available at my departure and connection points. And if I'm driving, I look at my route and consider where I might want to stop for meals and breaks before hitting the road.
Once at the airport, I look for priority lanes that I might be able to use for check-in, security and – if I'm traveling internationally – immigration. Sometimes my status, rate type or credit card can unlock shorter lines. Then I go to the lounge or find a seating area in the terminal to get some work done and last minute tasks done.
For example, if I'm traveling internationally, I check if my Airalo Discover Global eSIM covers my destination before boarding the plane. In that case, I check the Airalo app for the covered network name and take a screenshot of the settings I need when I arrive at my destination. If not, I'm considering whether it makes sense to buy another eSIM for my trip.
If I have a long time in the lounge or airport terminal at the origin or connection point, I set an alarm on my Fitbit for approx. 15 minutes before the scheduled boarding time. At this point I can get to a stop in my work, grab a last bite and check if my flight is still on time.
When I'm at my destination, I visit an ATM if I need cash (especially if I'm in a country that uses a currency I don't already have). Fortunately, my Charles Schwab debit card reimburses ATM fees worldwide, so I don't have to worry about the high fees that airport ATMs often charge. If I'm traveling internationally, I can also price out local SIM cards at the airport and buy one if the price is right.
Once there, I unpack and take a walk around the property and – unless it's late, unsafe or extremely hot outside – the neighborhood. Especially for longer stays, getting used to the accommodation and the neighborhood on the first day can make the rest of your stay smoother.
Emily Thompson, Credit Card Writer
I usually leave pretty early in the morning on my travel days, so most of my preparations are done the night before.
Before I go to bed, I double check my packing list and circle everything I need to take care of in the morning. I check that I have the right credit cards in my wallet and enough snacks to get me through the day if I have unexpected delays. Finally, I post my ID and program the coffee maker for a few minutes before I have to leave the next morning.
When I wake up on the day of departure, I check if my flight is on time. Then I double-check my bag for the essentials: ID, headphones, book, water bottle and laptop. I pour my coffee into a disposable cup to drink in the car on the way to the airport, so I have my caffeine fix even if the airport cafes aren't open yet or have long lines. And trust me, I don't want to have to order coffee on the plane.
When I get to the airport and go through security, I make sure to fill up my water bottle and usually buy an extra one. I never skip travel day hydration!
Kyle Olsen, points and miles reporter
I usually schedule my flights in the afternoon to maximize my day at my origin – whether I'm working or on vacation.
Whenever possible, I take public transportation to get to the airport, so I check Google Maps and Citymapper to explore my options. Alternatively, I call a Lyft to take me to the airport, which earns 2 Delta SkyMiles per dollar on airport rides and 10 Chase Ultimate Rewards per dollar when I pay with my Chase Sapphire Reserve Card.
I will do everything in my power to avoid checking my luggage. If you check your luggage and your flight is delayed or cancelled, there is no guarantee that your luggage will make it onto the next flight. And don't think you're out of the danger zone by gate-checking your bag — I once had to wait several days for a gate-checked bag after the plane developed a maintenance problem and all passengers had to deplane and get rebooked.
Anyway, thanks to my Premier 1K status with United, I have a free Clear membership. Combined with TSA PreCheck, I'm generally through security in less than five minutes.
Years ago you could rely on credit card lounge access, but with full American Express Centurion Lounges and underwhelming United Clubs, I've started looking for lesser-known ways to "kill" time in airports. With Star Alliance Gold status I often check the partner lounges as you can access anything but United Club as United Premier Gold or higher. Los Angeles International Airport (LAX) has an Air Canada Maple Leaf Club in the terminal next to United – it's almost always quiet. Another good bet is the Turkish Airlines lounge at Dulles International Airport (IAD). If you get there, try the mouth-watering baklava.
My Capital One Venture X Rewards Credit Card gives me access to Plaza Premium lounges. Among my favorites are the Virgin Atlantic lounges at IAD and San Francisco International Airport (SFO).
I was also impressed by the Captial One lounge at Dallas Fort Worth International Airport (DFW) during a recent connection. There was a plentiful selection of locally inspired food, including plenty of grab-and-go options. After lunch, I pedaled a Peloton bike overlooking the taxiway at DFW. As I left the Capital One lounge, I came across a long line out of the Admirals Club.
Regardless, I always check LoungeBuddy to see which lounges I have access to (you can enter your airline status and credit card for a personalized list). And before long it will be time to board. Just make sure you get on board before the overhead bins fill up if it's in your power.
I also use App in the Air to be notified via text about flight updates. Often I am notified of flight delays before the gate agent or the pilot picks up the PA. App in the Air also has a lovely interface that allows you to track your flights, giving you an elegant way to see your mileage statistics and flight patterns.
The bottom line
Having a game plan before the day of travel is the secret to having the most stress-free and enjoyable experience. And part of that game plan is to have a contingency plan in place when things don't go as planned. When is the next flight? Are there any other lounges you can access?
Before long, you'll settle into a routine you're comfortable with. And who knows, if you're like us, you might even start to enjoy it.