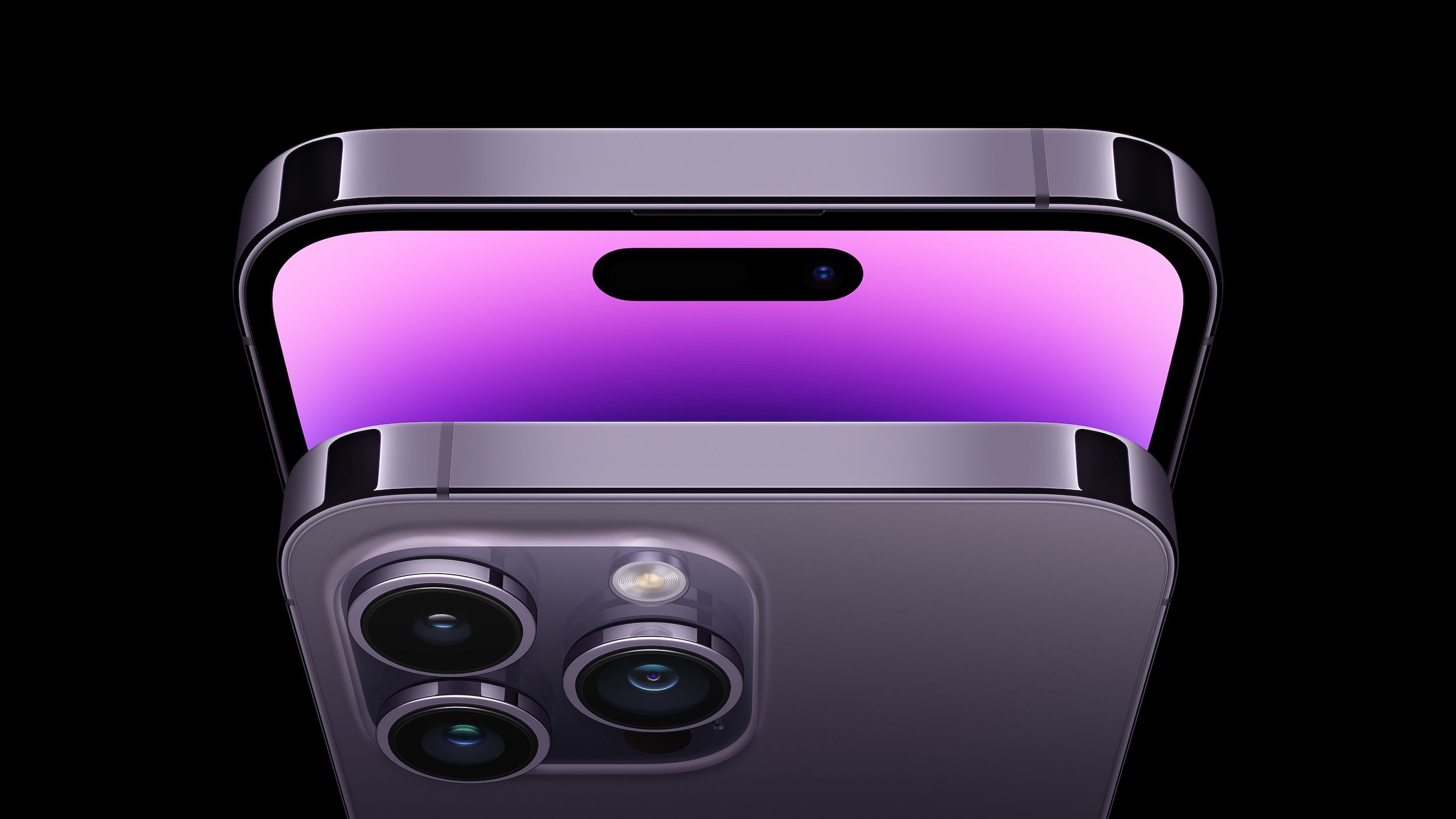 Apple is investigating a bug that could cause iPhone 14 Pro and ‌iPhone 14 Pro‌ Max models to freeze after customers transfer their data from an older iPhone, the company said today in an internal memo obtained by MacRumors.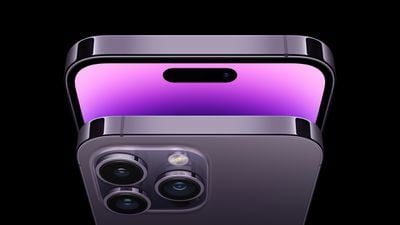 In the memo, Apple says it is "aware of this issue and is investigating." Apple specifically says that some customers may find that their new ‌iPhone 14 Pro‌ or ‌iPhone 14 Pro‌ Max models freeze and stop responding after an iCloud restore or data transfer from their previous ‌iPhone‌ during the Quick Start process.
As a temporary solution, Apple advises customers to force restart their ‌iPhone‌ if it remains unresponsive for more than five minutes. New ‌iPhone 14 Pro‌ customers faced a similar issue on Friday regarding device activation. While the ‌iPhone 14 Pro‌ ships with iOS 16, there is an available iOS 16.0.1 update that customers should install after setting up their new devices.
Related stories
The iPhone 14 Pro screen becomes twice as bright when outdoors in sunlight
Have you ever been out and found yourself unable to use your iPhone because it is too dim in the bright sun? For those upgrading to Apple's latest high-end models, the iPhone 14 Pro and iPhone 14 Pro Max can be significantly brighter when used outdoors in sunlight, thanks to more advanced displays. iPhone 14 Pro and iPhone 14 Pro Max have Super Retina XDR displays that…
iPhone 14 Pro models thicker than the iPhone 13 Pro series due to more advanced cameras
Apple's new iPhone 14 Pro models are marginally thicker than the previous generation iPhone 13 Pro models due to camera advancements. The iPhone 14 Pro and iPhone 14 Pro Max have a thickness of 7.85 mm, while the iPhone 13 Pro and iPhone 13 Pro Max measure 7.65 mm. The increased thickness is largely a result of improvements to the rear camera on the iPhone 14 Pro models, which have a…
Don't buy an iPhone 13 Pro right now: "iPhone 14 Pro" models imminent
The iPhone 13 Pro and iPhone 13 Pro Max are expected to be replaced by the iPhone 14 Pro and iPhone 14 Pro Max at an Apple event as soon as next month, meaning most customers should wait to buy a new iPhone until then. The iPhone 14 Pro models are expected to make headlines with features like thinner bezels and a "pill and hole" TrueDepth camera array design instead of…
iPhone 14 Pro Always-on display: How it works, what it looks like, impact on battery life and more
iPhone 14 Pro and iPhone 14 Pro Max feature an always-on display for the first time on iPhone, which allows users to look at the phone to see key information, including the time, wallpaper, and iOS 16 lock screen widgets and live activities. Since the iPhone 14 Pro is the first iPhone to include an always-on display, there are several unknowns about how the feature will work, what…
Are you getting the iPhone 14 Pro? Five main features to check out first
The iPhone 14 Pro and iPhone 14 Pro Max officially start arriving to customers on Friday. Apple's latest high-end phones have major new features, changes and design updates that make them an attractive choice for customers still using older models. If you're getting a new iPhone 14 Pro or iPhone 14 Pro Max tomorrow, you might be a little overwhelmed or just curious about what's new…
The iPhone 14 Pro is again rumored to start with an increased 256 GB storage space
The iPhone 14 Pro and iPhone 14 Pro Max may start with an increased 256GB of storage, instead of the 128GB starting option previously offered for high-end iPhone models, according to updated forecast from TrendForce. iPhone 14 Pro concept rendered by Ian Zelbo According to Apple analyst Ming-Chi Kuo, the iPhone 14 series will be around 15% more expensive than the average selling price of …
iPhone 14 Pro has 6 GB of faster LPDDR5 memory
iPhone 14 Pro and iPhone 14 Pro Max have 6GB of faster RAM, which helps make the device's performance faster and more efficient compared to last year's iPhone 13 Pro. Earlier today, a teardown of the iPhone 14 Pro revealed that it features Qualcomm's X65 5G modem, which offers faster 5G speeds and lower power consumption. The same teardown also confirmed that the iPhone 14 Pro and…
Popular stories
The Apollo app adds "Pixel Pals" to the iPhone 14 Pro Dynamic Island
The popular Reddit app Apollo was updated today with support for the iPhone 14 Pro and Pro Max, and Apollo developer Christian Selig decided to implement a fun little feature – a "tamagotchi" for Dynamic Island. The app update adds a tiny little creature to the area above the Dynamic Island on the new iPhone models. It can be adapted to a cat, dog, hedgehog, fox or axolotl, and …
Apple confirms iOS 16 bug affecting new device activation as iPhone 14 orders start arriving
Apple has confirmed that customers activating new iPhones may encounter an issue where device activation during initial setup does not go through on Wi-Fi, saying the issue is "under investigation". In a note seen by MacRumors, Apple says that "there is a known issue for iOS 16 that may affect device activations on open Wi-Fi networks." To fix the problem, Apple says customers should…
Warning: iOS 16.1 Beta Breaking GPS on iPhone 14 Pro models
iPhone 14 Pro and iPhone 14 Pro Max owners should be aware that the iOS 16.1 beta prevents the GPS from working properly on the devices for many users. Anyone who relies on location tracking should avoid the beta for now. Bugs are common with beta software, but this issue affects a core feature of the iPhone, prompting us to share this warning. iPhone 14 Pro users who have already installed…
10 settings to check out on iPhone 14 Pro
iPhone 14 Pro and iPhone 14 Pro Max have started arriving to customers worldwide. For those who have upgraded to either device, we've compiled a list of 10 useful settings worth checking out below. Some of the settings are exclusive to the iPhone 14 Pro models, while others were introduced in iOS 16 for a wider range of iPhones. New settings for iPhone 14 Pro…
Apple repeatedly shows iPhone 14 Pro design without dynamic island
Apple repeatedly depicts the iPhone 14 Pro's rumored "pill and hole" cutout design without the Dynamic Island, despite this not being an option on the device. Apple Support document showing the rumored "pills and holes" cutout design. In a new support document titled "Use Always-on Display with your iPhone 14 Pro or iPhone 14 Pro Max" published yesterday, Apple…
16 Hidden iOS 16 Features You Didn't Know About
Apple this week launched iOS 16, the latest version of iOS with a new customizable lock screen, big new additions to Messages and improvements to Mail, Maps and more. Apart from the main features, there are a number of quality of life changes, improvements and new features baked into iOS 16 that help improve the iPhone experience. We have listed 16 hidden features and changes…
Are you getting the iPhone 14 Pro? Five main features to check out first
The iPhone 14 Pro and iPhone 14 Pro Max officially start arriving to customers on Friday. Apple's latest high-end phones have major new features, changes and design updates that make them an attractive choice for customers still using older models. If you're getting a new iPhone 14 Pro or iPhone 14 Pro Max tomorrow, you might be a little overwhelmed or just curious about what's new…
Does iOS 16 cause battery drain? Three possible reasons why and how to fix
If you updated to iOS 16 this week, you might notice that your iPhone battery is draining faster than you remember before you got Apple's latest update. While you may be quick to point to the update itself as the culprit, there are several reasons why you may notice your battery draining a little faster in the days following the update. We have listed some reasons below and how you can solve…
Check out the iPhone 14 Pro's Dynamic Island in Action
The new Dynamic Island is arguably one of the iPhone 14 Pro's most interesting features, so with the new iPhones now in the hands of customers, we thought we'd take a deeper look at the Dynamic Island, how it works and what it does. Subscribe to MacRumors YouTube channel for more videos. During the iPhone 14 rumor cycle, we knew that Apple was working on an alternative to the notch that…