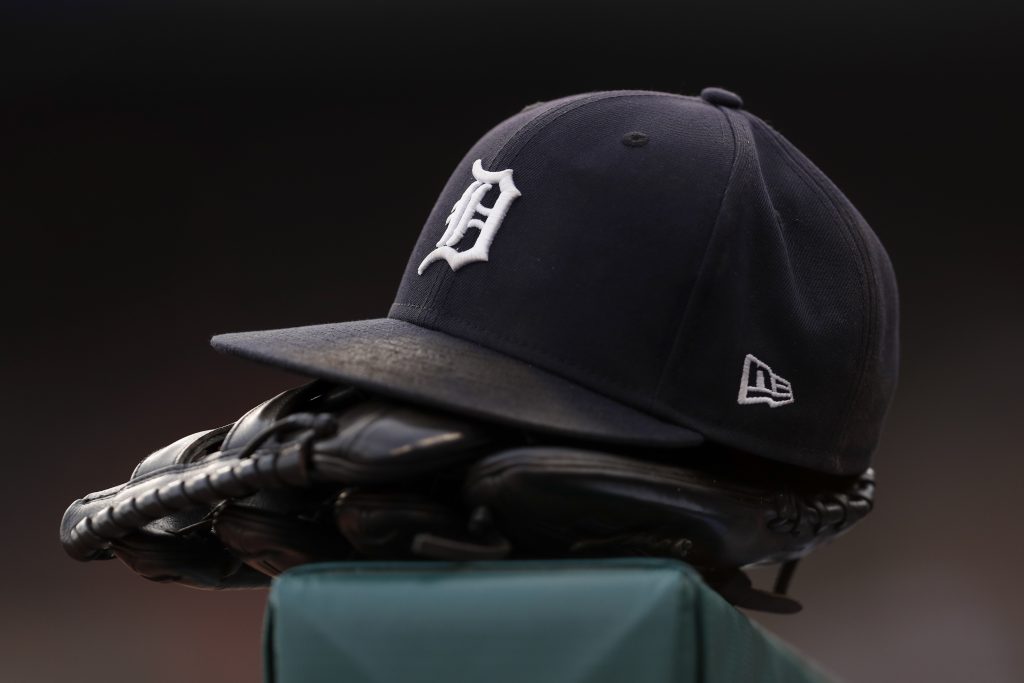 The Tigers' search for a new front office leader has reached its conclusion, as they are poised to hire Giants general manager Scott Harris as their new president of baseball operations, according to ESPN's Jeff Passan (Twitter link). Tigers owner Chris Ilitch fired Al Avila as general manager on August 10.
Harris spent three seasons as the Giants' general manager, working in that role under San Francisco's president of baseball operations Farhan Zaidi. He had previously spent eight seasons with the Cubs (2012-19), rising from director of baseball operations to the title of assistant general manager. Before that, he worked for Major League Baseball as the league's coordinator of Major League Operations. Harris, who graduated from UCLA with a bachelor's degree in economics in 2009 and earned his MBA from Northwestern's Kellogg School of Management in 2015, has also spent time with the Nationals (2008) and Reds (2010).
A key lieutenant for baseball ops leaders Theo Epstein and Jed Hoyer during the Cubs' last prominent run, Harris was hired away by San Francisco in November 2019 and played an even bigger role with the Giants as they compiled an MLB-best 107th-win season in 2021. The Giants still fell to the archrival Dodgers in the National League Division Series, and the 2022 season has been as disappointing as the 2021 campaign was encouraging in San Francisco. This year's Giants have to date faceplanted with a record of 69-77 and have been out of the postseason picture for most of the summer. They will try to reload for the 2023 season, but they could be looking for a new general manager to work under Zaidi.
Harris will now step into the spotlight for an organization that has had an even more disappointing 2022 season than the one he leaves behind. The Tigers, buoyed by a 69-66 showing after April in 2021, expected 2022 to be a turning point at the end of a nearly half-decade rebuilding effort. Detroit had gone to great lengths to build out its research and analytics department, and the hiring of AJ Hinch as manager before the 2021 season represented a clear "win-now" mindset. Heading into 2022, top prospects Spencer Torkelson and Riley Greene was on the verge of joining the scouting of young pitchers Casey Mize, Tarik Skubal and Matt Manning on the big league roster, and Detroit had strong 2021 showings from Jeimer Candelariocollection in rule 5 Akil Baddoo and veteran second baseman Jonathan Schoopamong others.
An active offseason brought free agents Javier Baez, Eduardo Rodriguez and Andrew Chaffin to Detroit, where they were joined by trade acquisitions Austin Meadows and Tucker Barnhart. Unfortunately, almost every one of those acquisitions (save for Chafin) has flopped to date, due to a combination of ill health, off the field issues and plain poor performance. Their lack of production has been compounded by an overwhelming rash of injuries, most notably Mize requiring Tommy John surgery and Skubal undergoing elbow surgery. Manning is healthy now, but missed most of the year with shoulder problems. Beyond that, important artists from 2021 such as Baddoo, Schoop and Candelario have struggled enormously.
It was a disastrous season that cost Avila his job and now places Harris in the middle of his own conundrum. The Tigers have Rodriguez signed for another four years and Baez for another five, pending future opt-out clauses that currently appear unlikely to be used. Meanwhile, Torkelson and Greene, who are expected to be key cogs driving the engine of a more competitive lineup, have often looked overmatched in their debut efforts. Mize will miss a significant portion of the 2023 season, and the same could be the case for Skubal. The young core that served as such a source of optimism is at least temporarily in tatters.
Enough went wrong in 2022 that the Tigers reportedly at least thought about listening to offers for Skubal at the trade deadline, before his injury problems flared up. A trade always seemed unlikely, but the very fact that such a possibility even merited consideration is emblematic of the stalled rebuilding effort and the challenges Harris will now face.
It seems unlikely that ownership will give the green light for yet another demanding reconstruction effort, but at the same time there is no easy solution in store. The Tigers appear to be further from contention than they were a year ago at this time — certainly more than just one or two acquisitions away from righting the ship. Meanwhile, last winter's additions of Baez and Rodriguez have provided some notable strength to future payrolls, and injuries have at least temporarily thinned out the promising young core.
There are some parallels between the current Tigers and the 2020-22 Giants that Harris helped overhaul. No one pegged the Giants to be anywhere near the best team in baseball heading into the 2021 season, and even the 29-31 showing by the 2020 Giants exceeded some expectations after a three-season streak that saw the club play at 214- 272 tempo. Both play in cavernous parks that may appeal to pitchers looking to rebuild their stock after rough seasons and/or injuries.
The Giants, under Harris and Zaidi, developed a reputation as one of the best teams in baseball (if not the best team) to revitalize the careers of pitchers. Kevin Gausman, Anthony DeSclafani, Alex Wood, Drew Smyly, Tyler Anderson and Jakob Junis are just some of the names that have traveled to San Francisco over the past few years and significantly improved their stock. They also showed an ability to uncover quality hits in moves that went unnoticed (e.g Mike Yastrzemski, Donovan Solano, Darin Ruf). Ilitch, of course, hopes that Harris can bring some of that success to his new home in Detroit.
Harris is jumping into a situation that is less common – though certainly not unheard of – for newly hired baseball executives. Many owners cut bait on a GM or president and bring in a new voice and perspective to help the club through a rebuild, but what was supposed to be the heavy lifting of the rebuild has already been done in Detroit. The onus will now be on Harris to find a way to further build out the organization's infrastructure, add some new faces to the roster and get more out of current underachievers (e.g. Baez, Torkelson) without tearing things down again.
If there is a silver lining, perhaps it is that the Tigers play in a fairly weak American League Central division. There is no Dodgers-like juggernaut at the top of the standings. That bodes well for a return to contention sooner than some critics might expect, but a lot needs to go right for the Tigers to prevent their current eight-year playoff drought from stretching to a decade.